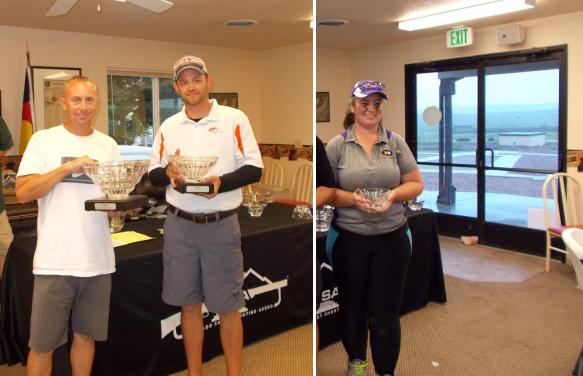 2017 HOA Champion Mike Englund 391, left
HOA runner-up Luke Morgan 390, center
HOA Lady Champion Katie Lackey 369, right!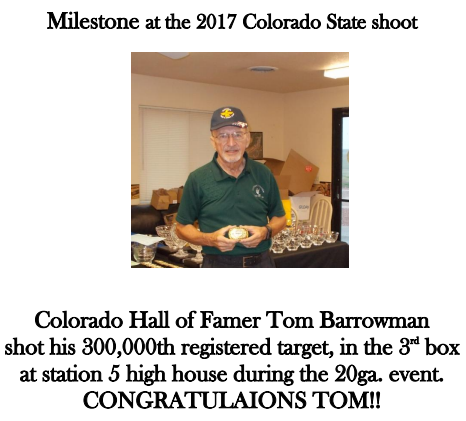 Thank you sponsors!

Note:
Pikes Peak Gun Club offers monthly registered targets in addition to  scheduled shoots. Shooters must be members of both NSSA and CSSA. Call the NSSA at 1-800-US-Skeet (877-5338) for national membership. email
rickwolf12ga@gmail.com
for CSSA membership
Copyright © 2008 Colorado Skeet Shooting Association, All Rights Reserved.